If you have been training Brazilian Jiu-Jitsu or want to start, you've probably heard about the BJJ Gi.
Let's break down the key factors to consider when choosing a Brazilian Jiu-Jitsu Gi, including Gi features.
From triple-reinforced stitching to lightweight pearl weave materials, get ready to find your perfect Gi!
BJJ Gi – Brazilian Jiu Jitsu Apparel
The traditional uniform of BJJ, the gi (coming from the judo Gi), plays an integral role in the practice and competition of this sport by providing the practitioner with increased mobility, comfort, and protection.
The introduction of specialized apparel explicitly designed for BJJ adds further benefit to the sport, assuring practitioners optimal performance while keeping them looking their best.
The Brazilian jiu-jitsu gi consists of three main components:
All of these are traditionally white but can come in many other colors too. Due to its rugged construction and specialized cut, BJJ gis have become increasingly popular among practitioners and competitive athletes alike.
The heavier fabric provides an extra layer of protection from an opponent's grip, whereas the pure cotton offers added breathability during intense bouts or competition environments and heavy use.
Additionally, modern technology has allowed for improved wickability, which keeps you dry and comfortable at all times during training or when fighting – no matter how hot it gets in your gym!
Some BJJ Gi brands pre-shrunk their Gis, so you don't have to worry about shrinking after hours of training.
The cut of a well-constructed gi plays a significant role as far as fit is concerned — apart from adding quality to your performance.
Depending on your size preference, options range from light-weight lightweight versions to bulkier heavy-duty models – usually made out of heavy cotton with reinforced seams for superior strength where you need it most!
Different weaves, like Plain Weave or Single Weave, lend other characteristics, so it's essential to familiarize yourself with each one before making a purchase decision.
Ultimately these features provide you with enhanced durability that will last through years of intense wear and tear without compromising comfort in any way.
From fashionable solid colors that match any wardrobe to popular patches and embroidery designs personalizing each brand – BJJ Gi's provide something for everyone!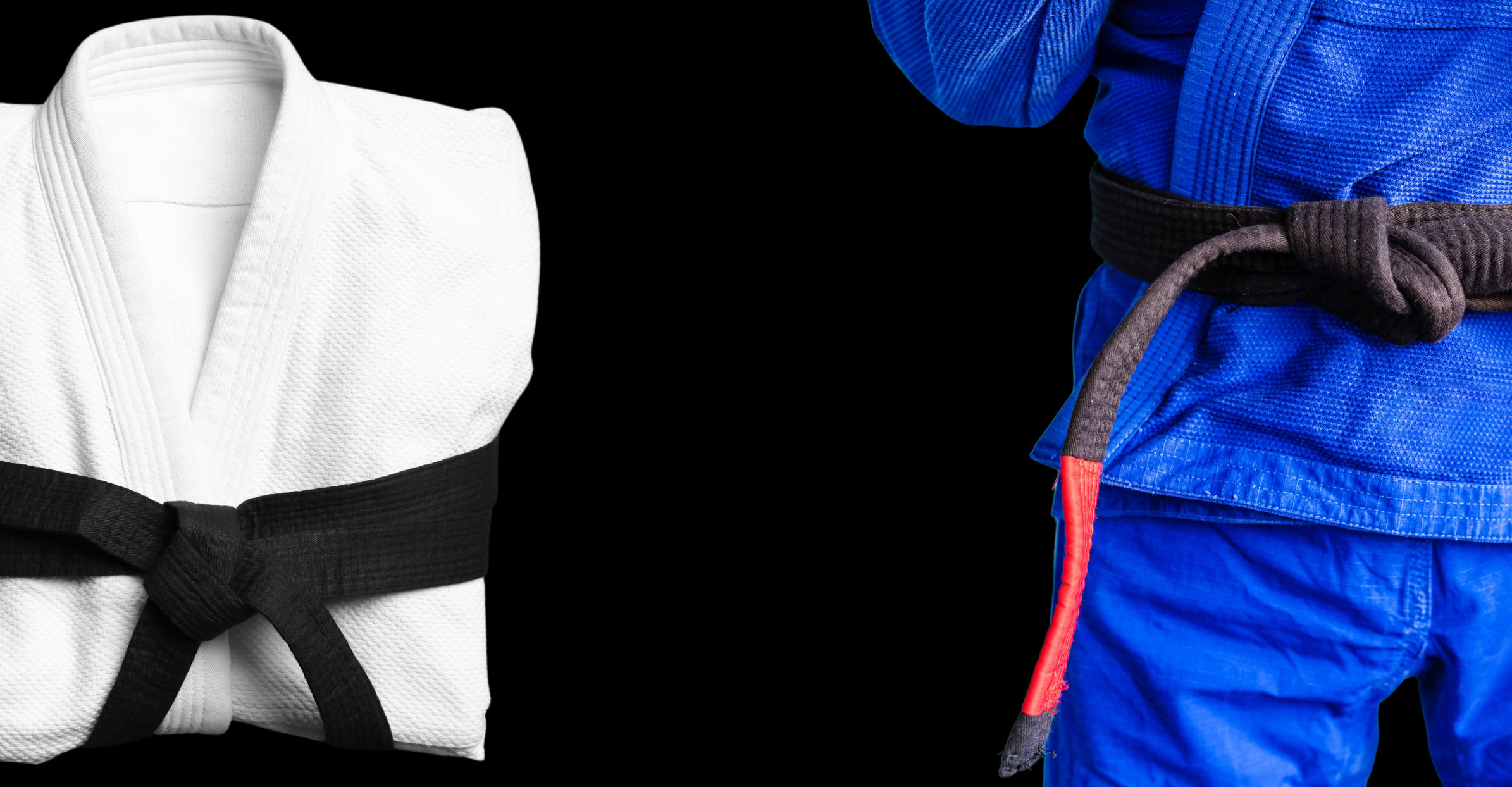 Types of BJJ Gis
Many types of Gis are designed specifically for Brazilian Jiu-Jitsu, depending on the wearer's preferences. Here is a brief overview of some of the different Gi styles available:
• Standard Gi
Also known as a traditional Gi, this lightweight uniform is designed with breathability in mind. It usually features a thick weave to provide superior protection in competition, as well as slimmer trousers for ease of movement. Colors range from white to navy.
• Lightweight Gi
Similar to the standard Gi, but with even less material used in construction. This makes it lighter and more comfortable for everyday use, but it may be too light for serious competition or training. In addition, these Gis tend to tear and wear out more quickly than standard Gis.
• Hybrid-Style Gi
This type of Gi combines lightweight and heavyweight materials for an optimized fit and feel. While heavier than lightweight Gis, these great all-purpose uniforms offer good durability and an optimal combination of movement and protection.
• Competition Gi
These Gis are often crafted with specialized materials, such as rip-stop weaves, that help make them more resistant to tearing during tough competitions. Various colors can usually be chosen here when ordering online or in gi stores near you!
Whether you're looking for customizable embroidery or need a good quality beginner's uniform, talk to your local martial arts shop or research online retailers to find the perfect garment suited to your taste and budget today!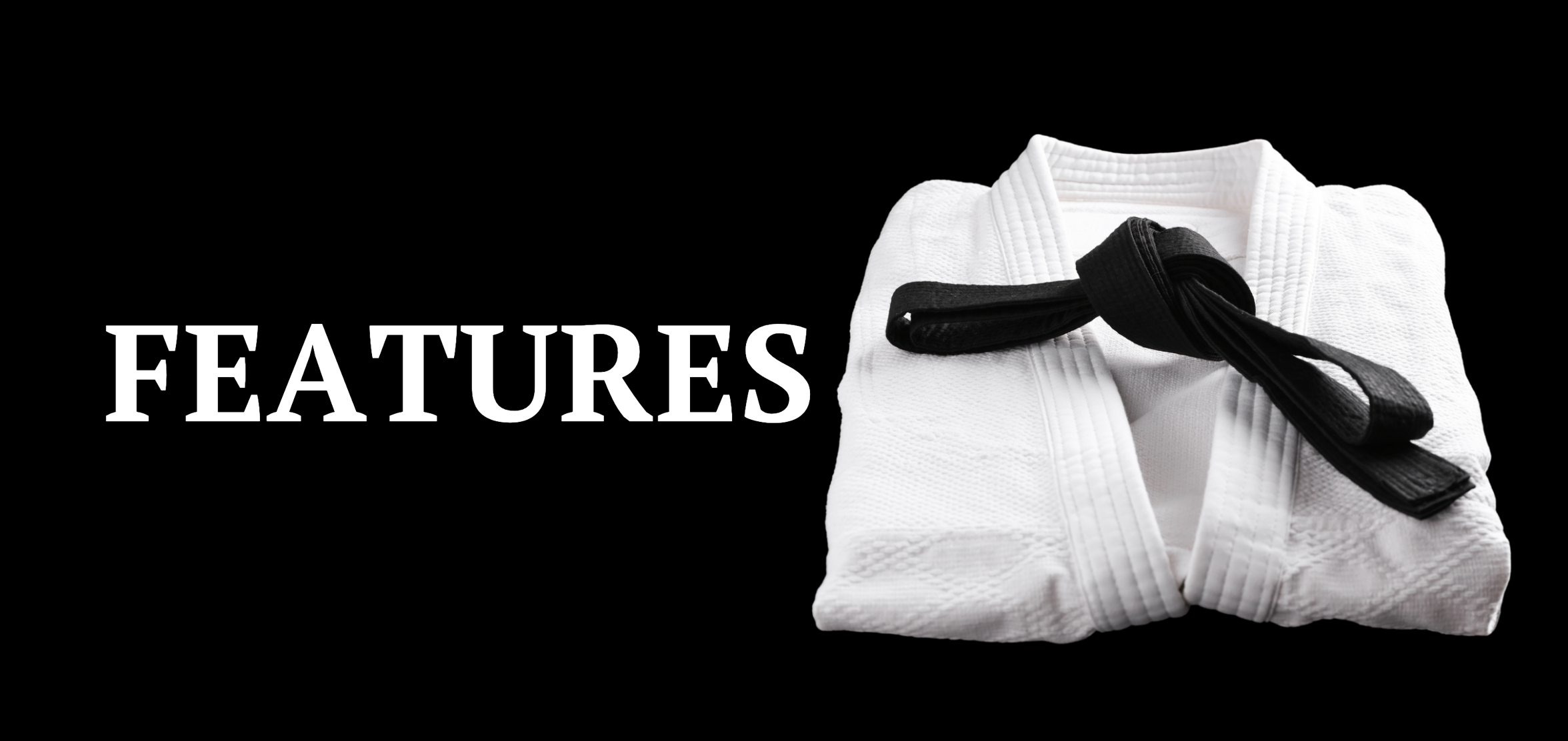 Features of BJJ Gis
BJJ Gis come in various styles and fabrics, but all have some basic features in common.
It is important to know these features when deciding which gi to purchase.
Material
Gis are usually made from either cotton or polyester material or a combination of both. Cotton/poly blend uniforms tend to be more durable than other materials (compared to thin judo gis) due to the stiffness and weight added by the polyester content. In addition, many experienced practitioners prefer stiffer, heavier uniforms due to their superior durability and less shrinkage after washing.
Design
Most Gis feature one-piece jackets that button down the chest with standard 2×2 (or 3×3) weave fabric while reinforced with additional stitching at stress points on sleeves and hems for long-term performance.
Furthermore, ripstop weaves are often added at critical points to the material to protect against wear and tear over time.
Pants may also be one or two pieces – depending on personal preference – although one-piece designs are more popular amongst experts as they contain fewer embedded seams, providing greater protection against any "tearing" during competition fights.
Fit/Comfort
The fit of Gis varies depending on style, brand, and purpose — some are more suited for competition use than others.
This often includes a more tapered cut throughout the jacket and pants for enhanced comfort when competing at international tournaments, with regulations stipulating tighter fit requirements, such as size measurements around the sleeve cuffs and pant legs (e.g., IBJJF).
Moreover, lightweight models may feature streamlined fits that increase airflow during matches while providing a "slimmer" silhouette overall. These are perfect for those looking to maximize agility during tournaments or daily training sessions!
How Many Jiu-Jitsu Gis Do You Need?
The Gi, or uniform, is one of the most essential pieces of equipment you will need. Therefore, deciding exactly how many Gis you will need for your training is essential. You might find yourself needing more than just one.
The number of Gis that you'll need generally depends on how often and intensely you train. Many BJJ practitioners recommend having at least two Gis so that one can be in the wash while you wear the other. Many experienced martial artists have as many as six or seven to switch between during training sessions and competitions.
When choosing a Gi, ensure it's comfortable and fits well so it won't hinder your movements. The right Gi should be made from high-quality fabric that is durable and breathable materials such as cotton or synthetic fabric blends like Rip Stop Weave or Gold Weave.
Quality fabrics are designed to last longer than their more basic counterparts without sacrificing comfort or mobility. They are worth investing in if you care about overall performance and durability in your fight-wear apparel.
Depending on your needs, lifestyle, and budget, it may be beneficial for serious practitioners to consider investing in multiple quality BJJ Gis as part of their essential fight wear gear instead of relying on just one approximate uniform for ongoing competition use and sparring sessions during training classes over months or even years.
High-Quality Gis
When seeking the perfect uniform for BJJ, look no further than a high-quality BJJ Gi. Made from quality fabric in various styles and colors, BJJ Gis are sure to provide practitioners with the quality and performance that they demand.
A BJJ Gi should have a snug fit, offer excellent workmanship and provide maximum reliability during competition or hard practice. Many modern Gis feature vented fabrics that keep the body cool while allowing a free range of motion.
They also feature specially reinforced fabric with double weave in essential areas like collars, cuffs, and knees to absorb shock during intensive fights better.
Additionally, many manufacturers have put their spin on the classic Gi design with various color schemes, fabric combinations, embroidered patches, and other special features designed to make each submission grappler look his or her best.
Whenever purchasing a BJJ Gi, it is recommended that you purchase one of high quality so you can benefit from all its features and enjoy a longer-lasting product featuring excellent craftsmanship. Not all Gis are made the same, so be sure to research your options well before committing to one brand or style!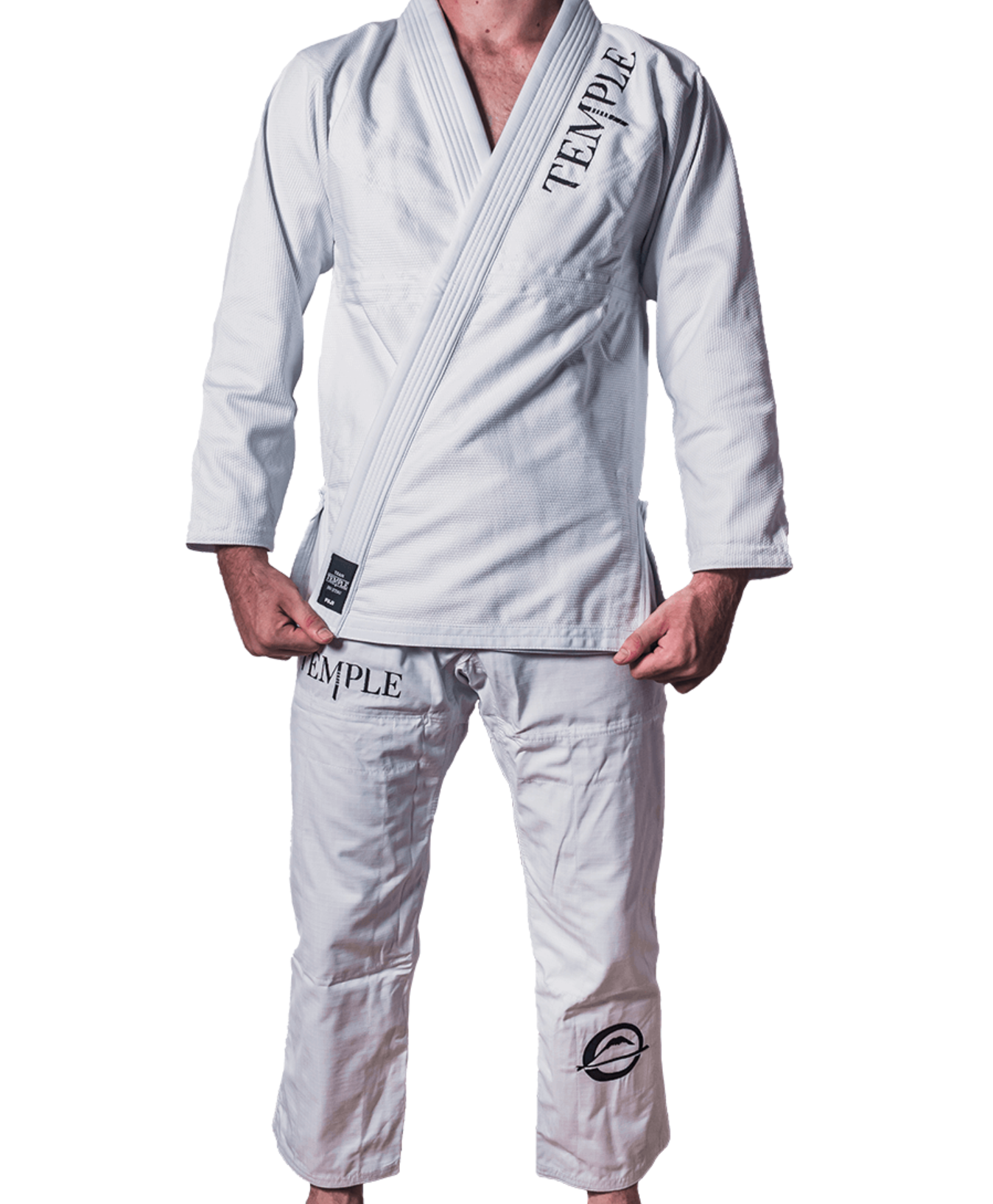 How To Choose The Right Gi
Choosing the right gi for Brazilian Jiu-Jitsu can be daunting. The fit and quality of the gi make all the difference in how you perform during training and competition, so it's essential to get it right. Here are some crucial points to consider when choosing your BJJ apparel.
Fit
The fit is the most crucial factor when selecting a BJJ Gi. An ill-fitting Gi will cause discomfort, limit the range of motion, and be more challenging to train.
Your Gi should cover everything it needs to without being too tight or baggy; you don't want to expose yourself or make it difficult for your opponent during grappling. Try on several different Gis before settling on one that fits comfortably yet securely.
Material
Most Gis are made from either 100% cotton or a cotton/polyester blend. The material is usually relatively light, making them comfortable and breathable while still providing enough protection from submissions throughout training sessions.
However, they will show wear and tear over time, so if you plan on competing with the same Gi, check how durable it is before buying.
Category
As with any competitive sport, there are rules about what kind of apparel is allowed at tournaments, such as type of uniforms/gis/kimono, as well as color, etc., depending on which organization you are competing in and what level of competition you are engaging in (e.g., beginner to a higher level).
Make sure you check this information before purchasing your gi; nothing worse than investing in a great gi only to find out come tournament day, it doesn't meet regulations!
Cost
Generally speaking, higher-priced Gis tend to have better quality construction details like reinforced stitching and heavy-duty zippers, which should last through intense practice sessions and competitions.
Remember that high-end Gis can also carry hefty price tags, and competitors may meet weight limits wearing these more expensive models (which also tend to be heavier).
If cost is an issue for you, look for sales or secondhand options online where there could be great finds at cheaper prices than brand-new models; make sure they meet size requirements before purchasing!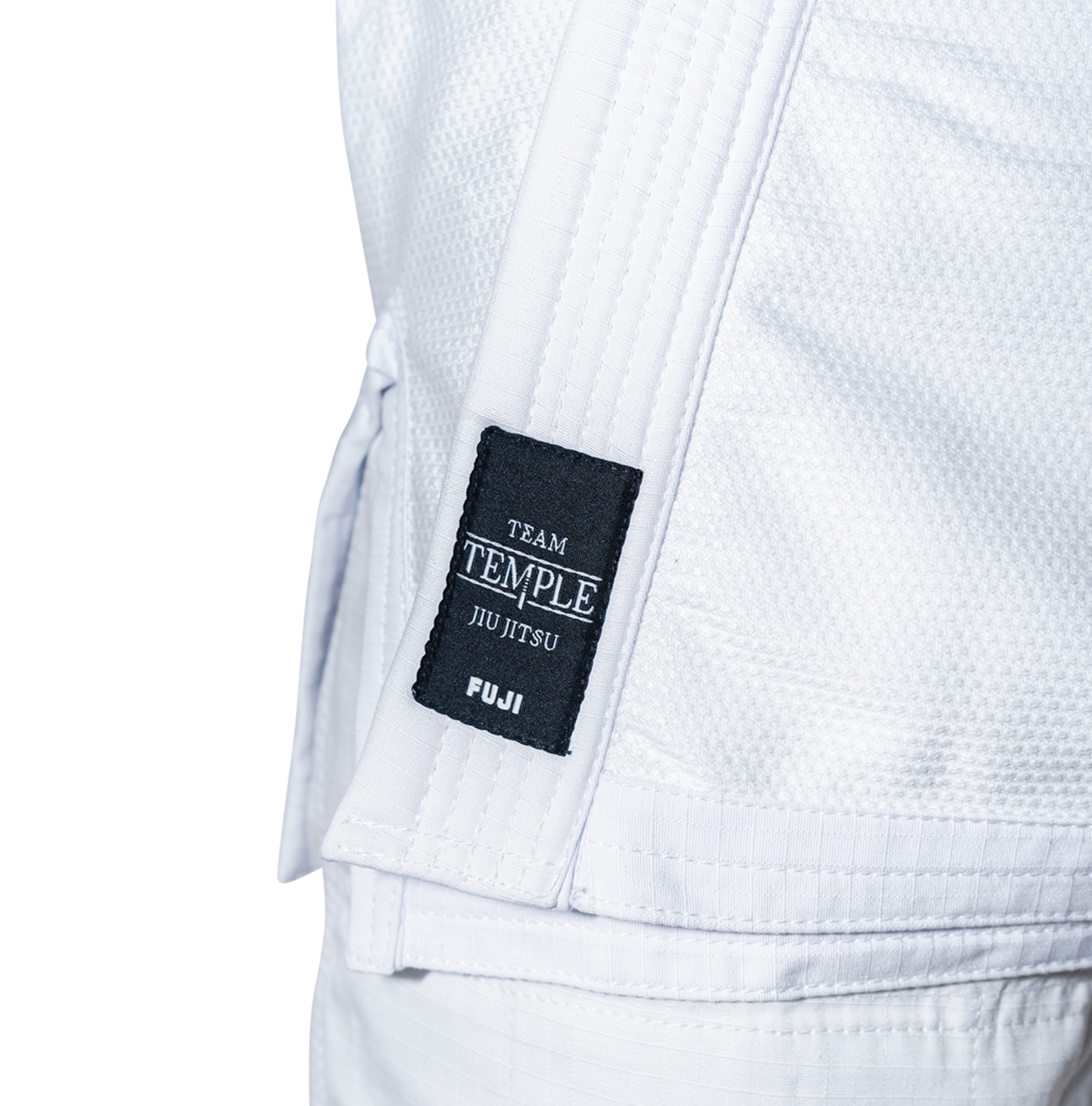 Care And Maintenance Of A BJJ Gi
As a martial art rooted in respect, BJJ practitioners must wear a gi, the traditional apparel for sparring and drills.
While a BJJ gi may appear simple, the uniform plays an integral role in the practice of jiu-jitsu, and its care is essential to its longevity. With proper maintenance and some basic guidelines, your BJJ gi will have no problem seeing you all the way to black belt status.
ToProper care must include hygiene and washing techniques to keep your lightweight BJJ gi solid and durable for years of use. Proper care must consist of both hygiene and washing techniques.
Even before wearing a new or freshly washed Gi, it is essential to carefully read the label on your jiu-jitsu uniform, as each manufacturer may provide specific cleaning instructions that differ from standard guidelines.
Always use cold water when washing a Gi after use; hot water breaks down fabric quickly over time, which will prematurely age your Gi. Avoid using bleach, as this can damage the material's color and fabric strength.
Ideally, it is best to hand wash with a mild detergent, but machine wash can also be used when necessary; make sure to hang dry only as tumble drying can weaken or damage fabric fibers or shrink seams if set too high – drying on low heat if necessary just be sure it's not too hot!
Check Gis periodically for tears or excessive buildup of dirt, especially around seams which can be made from a looser weave than standard fabric, so may require extra attention when cleaning – rinsing with vinegar can help safely remove excess oils that have built up over time soak in cold water for at least 30 mins before washing by hand without soap to avoid bleaching effect caused by harsh detergents.
Finally, air dry all Bjj Gis thoroughly – never store wet Gis in closed bags or containers, as this will lead to bacteria growth and unpleasant odors!